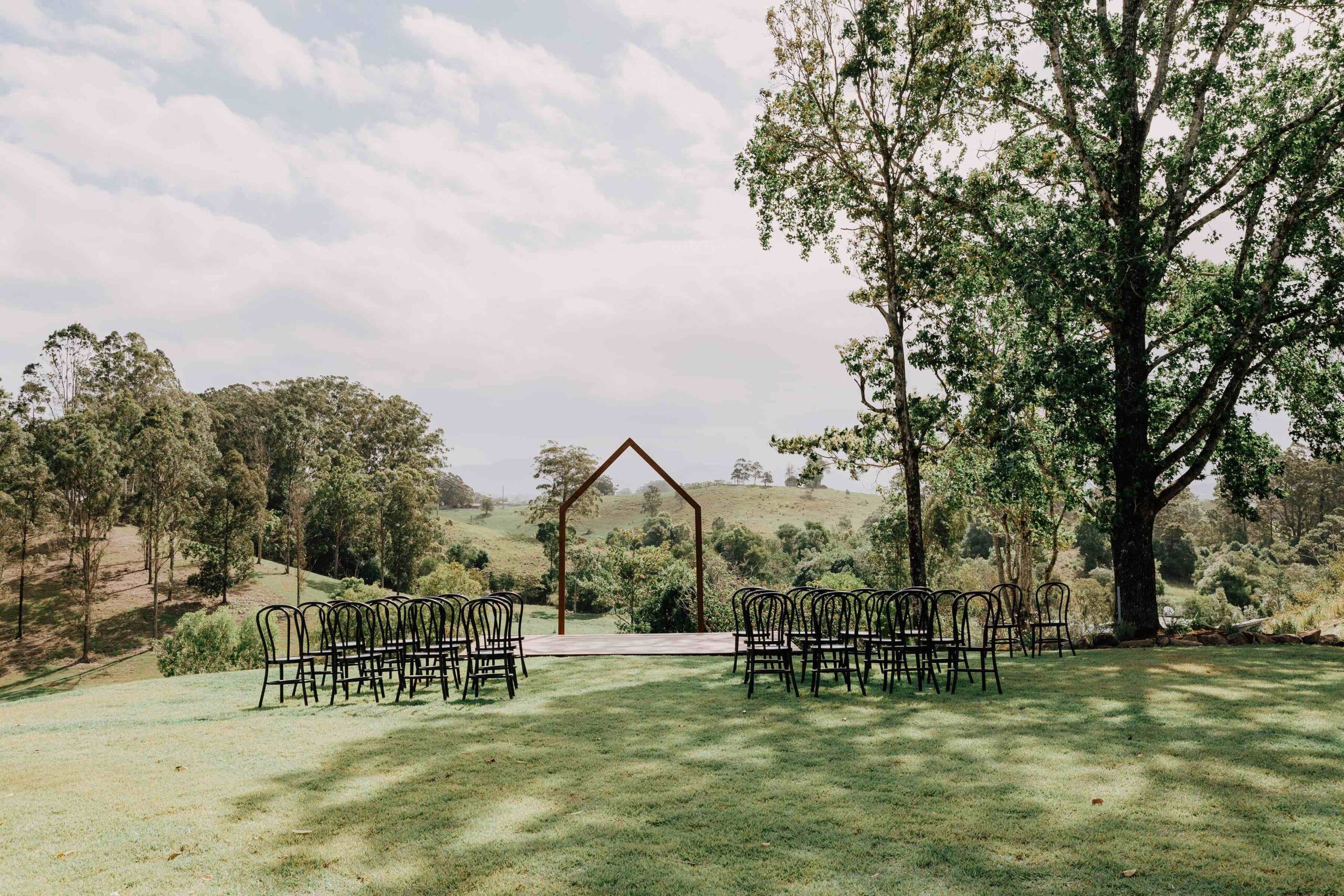 As you enter the gates of Bellingdale Farm there is an immediate sense of romance and tranquillity as you take in the pure beauty of Mother Nature.
The farm is situated on 130-acres of pristine countryside, distinguished by two ridges. With expansive views of Mount Warning and the surrounding valleys, a large dam and pastures, the landscapes of Bellingdale Farm create the most picturesque backdrop for stunning photos of your special day.
For any questions please call us to discuss on (07) 5590 8363
Please note, Wednesday and Thursday weddings are available on request.